Places to go in Riga
Distance from Main Conference Venue: 2.2 km (5 mins by taxi)
Distance from BoF Location: 300 m (3 mins walk)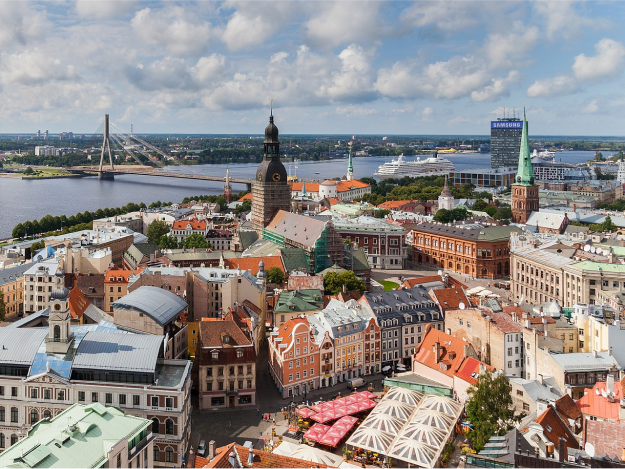 Riga Old Town is the historic core of the city that was founded in 1201. The Old Town features distinctive architecture, and the majority of its structures are designated as cultural monuments.
Besides restaurants, cafes, and pubs some of the other attractions in Riga Old Town are:
City Center
Distance from Main Conference Venue: 3.3 km (8 mins by taxi)
BoF venue is located in this area
Source: https://www.liveriga.com/en/3233-vermanes-garden-park/
Miera and Tallinas street districts
Distance from Main Conference Venue: 5.6 km (10 mins by taxi)
Distance from BoF Location: 2.7 km (7 mins by taxi)

Source: https://www.facebook.com/Tallinasielaskvartals/photos
Miera street district emerged as a hipster area for locals to hide away from tourist crowds in Old Town Riga, later Tallinas street district joined as a place for more cafes, pubs and event venues and now has become an alternative destination for locals and tourists alike.
Pārdaugava
Main Conference Venue is located in this area
Distance from BoF Location: 2.2 km (5 mins by taxi)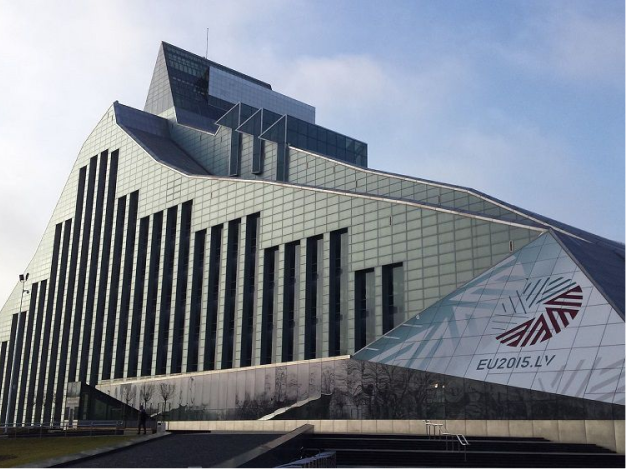 National Library of Latvia
Source: https://djaunter.com/national-library-latvia/
---
Further away from City Center
Distance from city center: 15.1 km (21 mins by taxi)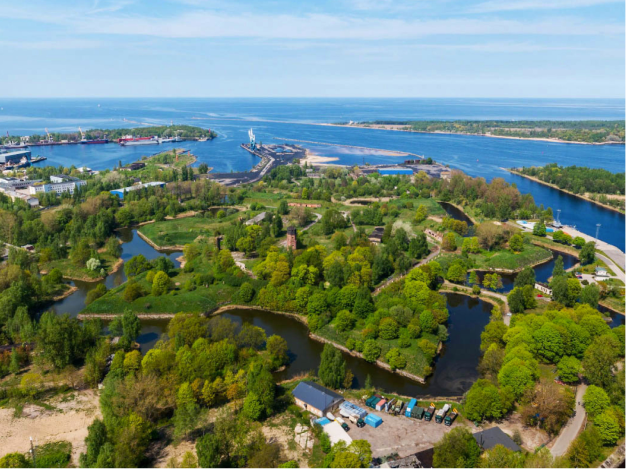 Aerial view of Daugavgriva Fortress
Source: https://urbcultural.eu/demonstrators/latvia-riga-bolderaja-and-daugavgriva-fortress/
The Daugavgriva Fortress is a historic fortress located in Riga. It is situated on the banks of the Daugava River, just outskirts of Riga and has a rich history and cultural significance.
The fortress was built in the 17th century to protect Riga, which was an important administrative, trade, and manufacturing center of Swedish Livonia at the time. Later, with several support points, it became the main fortification of the Latvian Army's coastal defense. Today, the fortress is open to the public and visitors can explore its many historical buildings.
Distance from city center: 9.4 km (11 mins by taxi)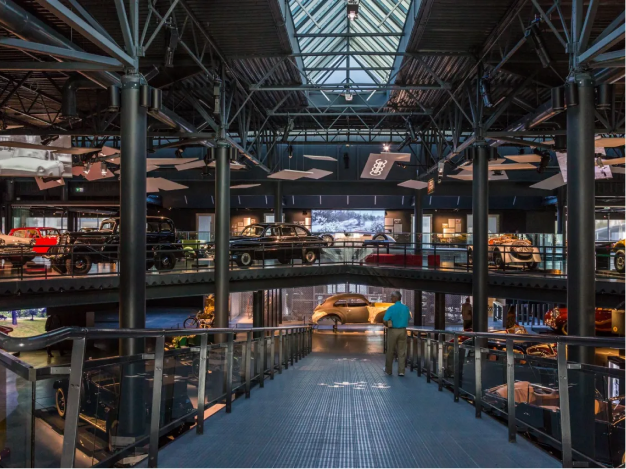 Source: https://whichmuseum.co.uk/museum/riga-motor-museum-7638
The museum's collection is located on three floors and covers more than 4000 square meters, and currently it exhibits the largest and most diverse antique vehicle collection in the Baltics including more than 100 unique cars, motorcycles and bicycles.
Distance from city center: 8 km (16 mins by taxi)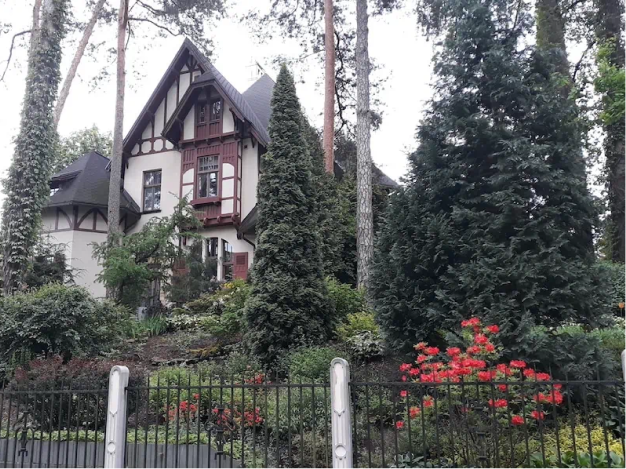 Mežaparks architecture
Source: https://www.liveriga.com/lv/apmekle/ko-redzet/apkaimju-celvezi/ciekurkalna-un-mezaparka-apkaimes
Riga Zoo was founded in 1912 and is home to over 4,000 animals of about 500 species. It is located at the edge of one of the biggest parks (424 ha/1,048 acres) in Riga called Mežaparks (literally translated as "forest park"). Mežaparks, also the name of the neighborhood, is a wealthy residential area with Art Nouveau and Eclectic villas and mansions. In addition to all of this the neighborhood borders with a lake Ķīšezers offering several water activities.
Beach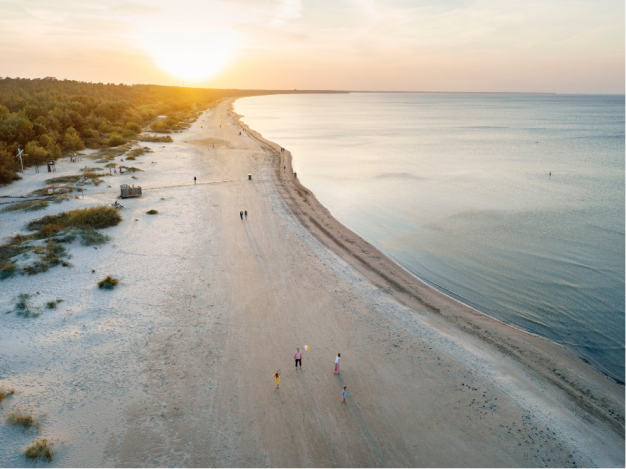 Jūrmala beach
Source: https://visitjurmala.lv/lv/uzzini/par-jurmalu/
In Latvia having a 500 km border with white sand Baltic sea coast there are plenty of options to choose from. The most popular for locals is resort town Jūrmala (literally "sea side") which stretches 25 km by the sea and is worth visiting on its own. If it happens to be a hot summer weekend then the trains might be crowded and the road to Jūrmala could be stuck in traffic. If going by your own or rented motor vehicle be aware that there is an entrance fee (€2 per day/entering). There is also an option to go in opposite directions to Saulkrasti that is further away, but still can be crowded on hot summer weekends.
---
Outside Riga
If you have more time to spare, can travel further outside of Riga to countryside or other towns:
Given the relatively small distances, consider expanding travel plans to neighboring countries Estonia and Lithuania too.